What We Do
At Counseling and Psychological Services, our team supports you across a wide range of behavioral health concerns, guiding you on your path to lifelong mental wellness.
In Counseling and Psychological Services (CAPS), we help students navigate a wide variety of academic and non-academic challenges. Whether you are struggling with anxiety, have an interpersonal conflict with a roommate or are feeling academically overwhelmed, we are here to support you. Learn more about each of our services below.
Make an appointment
To schedule, please call us at 401 454-6637.
When you call, a staff member will ask you for some basic information, including your student ID number. If you have any preferences for a therapist (e.g., specializations), please share them when you call. You can read about our team of providers and their specialization areas below.
Services offered
For current undergrad and grad students, we offer one-on-one counseling at no charge. With the support of a trained mental health professional, you can work in a safe, caring and confidential environment toward self-healing and personal growth.
Note that in some instances you will either want or need to find a therapist off campus. See our guide to referral services for more information.
Our team
Made up of psychiatrists, psychologists, counselors, social workers and licensed therapists, our diverse team of clinicians provide RISD students with mindful, individualized behavioral health care. Learn more about us and our specializations below.
Contact CAPS
Image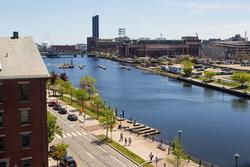 Hours
Mon–Fri: 8:30 am–4:30 pm
Mon (extended hours): 4:30–7 pm
Wed (extended hours): 4:30–8 pm
Contact
72 Pine Street, 2nd floor
Providence, RI 02903